Information, Advice and Guidance
Home >
Information, Advice and Guidance
Get access to high quality Information, Advice and Guidance for your students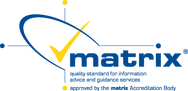 Our aim is to offer a customer focused service, which is convenient for all clients to access and provide up to date, comprehensive and impartial information, advice and guidance.
About our IAG Service
This service is designed to help young people make an informed decision about their future options. This statement briefly outlines the available services and facilities.
Our Clients
• Young People aged 13-19 (25 with SEND) engaging with Essex Youth Service
• Young People from partner agencies
• Employers
• Schools, Colleges and Educational Establishments
Our Services
• A confidential, impartial and objective information and advice service concerning learning opportunities, skills and qualifications, career progression and how to access them.
• Written information on all courses and opportunities
• Support for your personal development
• Advice and services to enable you to progress if you have a disability or additional requirement
• Telephone / internet services providing information and advice
• A signposting and referral service to other agencies if we are unable to offer the information or advice you require
Why Choose Essex County Council as your Careers guidance provider
We are staffed by experienced advisers who are all qualified to level 6 Diploma in Careers Guidance and registered with the CDI. Their skills and knowledge are continuously updated through a programme of staff development
We have gained the full matrix Standard and are an accredited organisation. This is 

the Department for Education's (DfE) standard for ensuring the quality of the delivery of high-quality information, advice and guidance

We will provide impartial client-centred careers information, advice and guidance to assist young people in making career decisions and choices
Advice given will be based solely on the best interests and benefits to clients
We will tailor our services to your needs
We will be professional and knowledgeable
We will young people fairly and equally
We cover the whole of Essex
We are happy to answer your enquiries by telephone, e-mail or to offer you an individual appointment
Confidentiality
In order to provide the best possible service, we keep a record of client details and a summary of your discussion with us. This record can only be accessed by authorised staff who may need to see this information as part of their work. Essex Youth Services complies with the requirements of the GDPR 2018 Act.
Equal Opportunities
Essex Youth Service welcomes enquiries from all people regardless of their age, race, colour, gender, and sexual orientation, religious or political beliefs, disability, marital status, or background.
Essex Youth Service is committed to the aim that everybody is given equal opportunity to access our IAG services and resources.
Feedback: Compliments, Comments and Complaints
To help us continuously improve our service and address your needs we want to hear from you; if you wish, you may do this anonymously.
If you would like to comment on, compliment, or make a complaint, the relevant form is available here.
How can I access this?
If you'd like to discuss an IAG offer of support, please email youth.work@essex.gov.uk